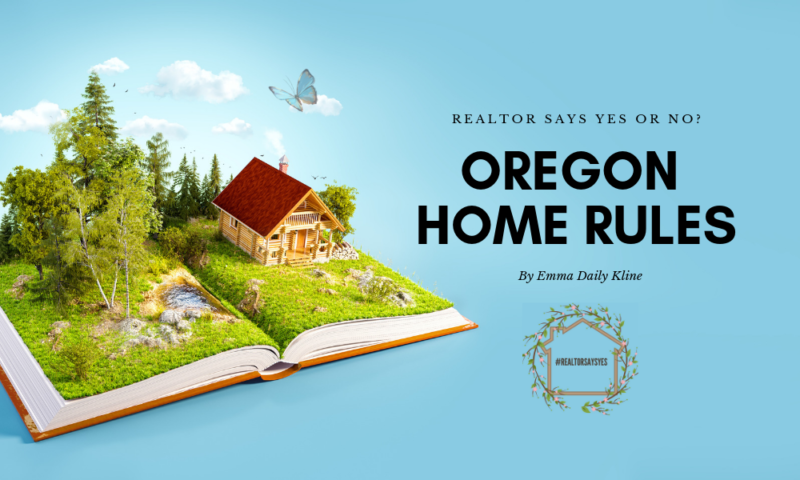 It's so green and beautiful everywhere in the Willamette Valley and on our Oregon Coast. Wow!🌱🌷
Probably like us, you guys are in full go mode with the outside of your house and property. Doesn't it seems like the blackberries can swallow a barn or house in a matter of weeks right about now?
Secretly I love "battling the blackberries" as my Dad says. I guess growing up as an Oregonian, I have good associations with it. Everything is growing and full of energy. Amazing!
Like blackberries, moss on composition roofs can quietly take over and must be addressed to protect your investment and your shelter!
One thing I see about once or twice a year either when selling a house for someone or during a home inspection for a buyer is a power washed roof. 😫 It can seem like such a good idea. Oh man. Bad news. Very expensive mistake. Do not sweep it, kick off the or power wash moss on a composition roof. #realtorsaysno 🚫‼️
Instead, here's what I recommend:
1.Treat the roof with moss killer and let it dry.
2. Gently airblow away the dead moss.
#realtorsaysyes 😎🏡
Hope you find this Home rule of thumb useful and please let me know if The Realtor Says Yes Team can be of Real Estate Service to you or someone you care about. 📣503-930-0234
Thanks for being awesome guys. Have a great week! -Emma😍
Oregon Real Estate Broker #200308250
The Realtor Says Yes Team-Keller Williams Capital City Real Estate