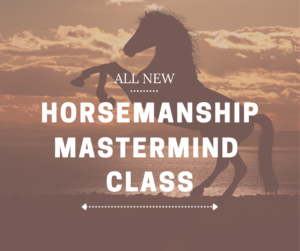 What is the Horsemanship Mastermind Class and why is Emma returning to teaching after 6 years?
In 2020, a quarantine in California unexpectedly caused Emma to spent 10 weeks teaching Horsemanship to an exclusive group of riders. She realized how much she has to share with students who have been diligently studying their Horsemanship. She had the best time and has decided to offer a few intimate Mastermind Classes locally in 2021.
Emma is excited to teach students who have a true desire to progress their knowledge and practical skills while keeping the relationship with their horses and the fun of the process as top priorities.
You'll learn some THEORY:
There are a few key concepts Emma will expand upon so that you can improve your rectangle and seat connection.
This means that you and your horse will have more balance towards the back of the rectangle and will be more flexible at the edges. It means that you'll actually achieve more poofiness and elasticity!
This in turn means your horse will have more true LIFE that actually comes from his mind. You need this in order to really execute movements with the quality you're dreaming of.
What exercises will the class learn and work on?
You'll learn to give your horse it's own "dashboard" to work within so that Life on a float with grace, balance and power will become more than a pipe dream!
You'll work to level up your static reaches and your forequarter yeild. This is key to improving true "vertical flexion" which is actually a compression of the hindleg.
You'll learn to use "Noah's Arcs" to arrive at the "sweet spot" of forward power coming from your horse's own mind.
You'll work on legyeildy canter departs to help your horse be "sail straight" and on it's outside feet so that he can feel empowered and proud to leap upward and round in the transition. This is a keystone to flying changes which are really just two canter departs with a lateral shift of balance while maintaining gait.
What will you take away?
Your homework will be beginning leg yields to united arcs using just one rein. This will allow your horse to practice the skills they need autonomously and with a happy expression.
When and where is the Mastermind class?
Debbie Dreisner will be hosting the first Mastermind Class at Mustangs and MOHR in Dallas, Oregon, on February 7th 2021 from 1-4 PM.
How much is tuition?
Your horsemanship investment is $300 and spots are limited. This class is private with no auditors allowed.
SOLD OUT